You're on:
Home
Chiropractic
Myths
Myths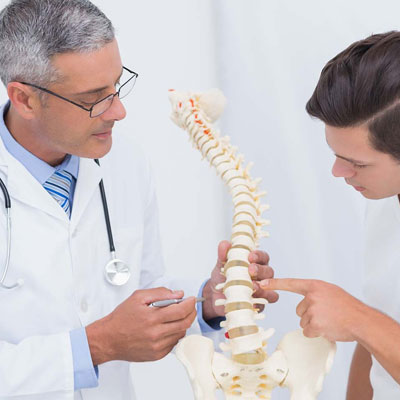 1. Chiropractic is only for back pain:
While chiropractic is often used to treat back pain, it can also be used to treat a variety of other musculoskeletal conditions such as migraines, neck pain, shoulder pain, and even fibromyalgia.
2. Chiropractic adjustments are dangerous:
Chiropractic adjustments are generally safe and rarely result in any serious complications. In fact, studies have found that chiropractic adjustments are generally safer than taking NSAIDs, such as ibuprofen or acetaminophen, for back pain.
3. Chiropractic is not evidence-based:
There is an abundance of research that supports the effectiveness of chiropractic care in treating musculoskeletal conditions. In fact, chiropractic is one of the most researched forms of complementary and alternative medicine.
4. Chiropractors only do adjustments:
While chiropractic adjustments are a common treatment, chiropractors may also provide additional treatments such as soft tissue therapy, rehabilitative exercises, nutritional counseling, and lifestyle advice.
5. Chiropractic is not covered by health insurance:
Many health insurance plans do cover chiropractic care. It is important to check with your individual insurance plan to determine what is covered.
6. Chiropractic adjustments are painful:
While some people experience a mild discomfort during a chiropractic adjustment, most people find that the adjustments are not painful. In fact, many people find the treatment to be quite relaxing.
7. Chiropractic adjustments can cure diseases:
While chiropractic adjustments may provide relief from musculoskeletal conditions such as back pain, it is not a cure-all for all diseases. Chiropractors may provide advice on lifestyle modifications that can help improve overall health and wellness.
Have you been experiencing pain?
Our highly trained medical staff can assist you. Set up a consultation with Dr. Walsh for expert evaluation and treatment.