You're on:
Home
Chiropractic
What is Chiropractic?
What is Chiropractic?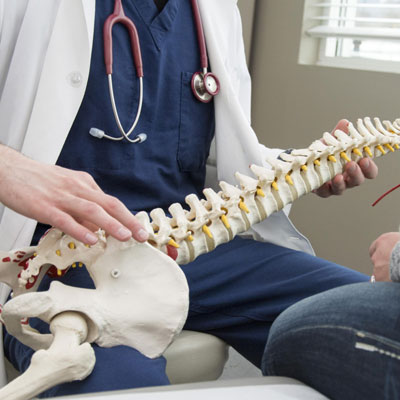 Chiropractic is a form of alternative medicine that focuses on the musculoskeletal system, which includes the spine and its associated joints. Chiropractors use spinal manipulation to ease pain and restore function in the body.
Chiropractors are not medical doctors and they do not provide any surgical or diagnostic services. They are licensed to perform non-surgical manual adjustments of the spine called chiropractic adjustments, which may be done by hand or with special chiropractic tools such as a chiropractic adjustment table or a low back adjustment machine.
There are many different schools of thought on what constitutes a chiropractor's scope of practice, all of which vary based on state law, country law, and professional association guidelines.
What Does a Chiropractor Do?
A chiropractor is a healthcare professional who specializes in the diagnosis, treatment and prevention of musculoskeletal disorders. These disorders can include neck and back pain, headaches, sciatica, herniated discs, whiplash, shoulder and elbow pain, and more. Through manual adjustments to the spine, chiropractors use a variety of techniques to help restore joint mobility, reduce inflammation and promote healing. They may also recommend lifestyle modifications and therapeutic exercises to help improve overall health and wellness.
What Conditions Does a Chiropractor Treat?
Chiropractors treat a wide range of conditions, including:
Neck pain
Back pain
Headaches
Tension and stress
Sports injuries
Repetitive strain injuries
Joint pain

Why choose Dr. Walsh as Chiropractor
Dr. Brian Walsh is a highly skilled and experienced chiropractor who provides quality treatment to meet the needs of his patients. He has extensive knowledge of the body and how to treat it for optimal health. He is an expert in spinal adjustment, spinal manipulation, manual manipulation, and other methods of chiropractic care. He also offers a wide range of therapeutic services, such as massage therapy, acupuncture, and physical therapy, to help restore and maintain good health. Dr. Walsh is dedicated to helping his patients achieve their health goals and providing them with the relief they need. He is committed to providing the best care and making sure his patients are comfortable and satisfied with their treatment.
Get in touch with Dr. Walsh today if you have any questions or give us a call to schedule your appointment at (321) 728-1387.